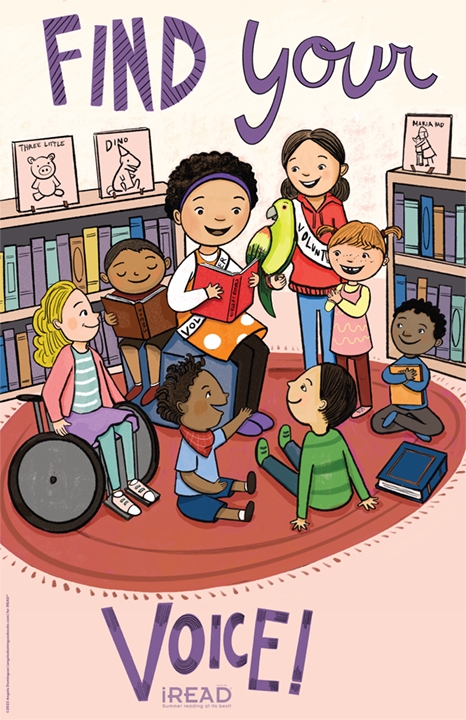 Why join GB Libraries' 2023 Summer "Find Your Voice" Program?
Preventing the "summer slide" is the main objective of summer reading programs. The benefits for children include:
Children have loads of fun;
Children are motivated to read;
Children develop positive attitudes about reading, books, and the library;
Children maintain their reading skills during summer vacation;
Children have access to experiences that further their sense of discovery;
Children have access to experiences through which they can learn to work cooperatively.
2023 Key Dates
May 29 Pre-registration begins
Jun 5 First day to log reading, reviews, & activities
Aug 4 Last day to log
Step one: REGISTRATION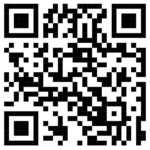 Register at Mason or Ramsdell Youth circulation desks during regular hours. You can register yourself easily on Beanstack or download the Beanstack Tracker app from your app store. Parents can add multiple children to one account and track reading all in one place!
If you registered on Beanstack last year, you will be able to log in with your same account information for 2023.
Step two: LOGGING READING
Virtual Log: Log your reading, reviews & activities to earn virtual raffle tickets towards amazing prizes.
Paper Log: Log your reading on our paper log (see below) and bring in your log periodically to Mason or Ramsdell youth circulation desks so we can update your account.
Step three: REAP THE REWARDS
Throughout the summer you'll be earning rewards! Spend your virtual tickets on amazing Ticket Drawing Raffle Prizes. Watch your email for Drawing Winner notifications!
Step four: COMPLETE YOUR PROGRAM
Read Beyond the Beaten Path (Ages 0-5) EARN 12 BADGES
Read Beyond the Beaten Path (Ages 6-12) EARN 14 BADGES
Read Beyond the Beaten Path (Ages 13-17) EARN 12 BADGES
Technical Support
We know learning a new program can be tricky, but we're here for you! Please send us an email if you have a question. We can give you a call and walk you through the setup as well.
Beanstack Mobile App Helpful Links
How do I log my reading or activities?
In one swipe! Flip your book over and use your phone to scan the bar code on the back. Boom, you're done. Seriously, the Beanstack mobile app makes it that easy.
Prefer to use your computer to log your reading? No problem. You can always enter your reading through your Beanstack account online, too.
May I add more than one reader to my account?
Of course. You can set up as many profiles as you like, for readers of any age. And if you're a parent who reads aloud to more than one kid at a time, you can credit that reading time to multiple children's accounts with a single click—no need to log it in separately for each of your avid listeners.
How do I update my password?
Tap that little "gear" button in the top right and hit "Edit Account."
How do I stop getting emails from Beanstack?
Just click "Edit Reader" (it's right next to your name) and hit "No" under Email Notifications.